Duct Silencers and Acoustic Louvers
Our duct silencers and acoustic louvers are constructed of galvanized steel sheets, high strength structure. The duct silencers have been tested and certified by N.A.T.A., Australia, for dynamic insertion loss (dB) as per AS 1277, available in rectangular and round shape at any sizes upon request (made to order) to fulfill most requirements. They can be mounted vertically or horizontally to reduce sound level to desired levels as required. It is recommended for reducing sound level in duct line, machine room where sound level is needed to be at required level.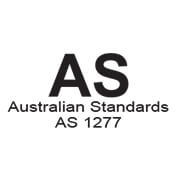 The acoustic louvers are modular design to be suitable for connecting together as multiple section. We recommend application of our louvers for reducing sound level of air flow through wall.